You will be in Good Company
Supporting thousands of organisations from around the world. From Ireland to Australia and across Europe to New Zealand, we have clients using CreateSend to produce easy, automated, professional email campaigns.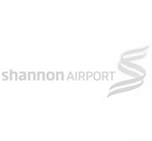 CreateSend is a smart, cost-effective and easy-to-use tool that lets you produce your own emarketing campaigns. You get the benefit of Ireland's leading email marketing platform – together with our expertise, back-up and support 9-5pm Mon – Fri.
The Total Subscribers means the total number of subscribers in all your subscriber lists. The first monthly payment will commence once you send a campaign or start an autoresponder AND your account has been activated for monthly payments. From that point on, payment will be taken from your credit card on the same day of each month, until we switch your account back to a pay per campaign basis. All costs exclude VAT @ 23%.
Not at all. Using one of our easily modified templates, designing stunning emails couldn't be simpler.
Flexible, affordable and easy to use – CreateSend is as ideal for small companies as it is for larger organisations.
It's quick and easy. Just register here and you're ready to go!
You can do everything from teaser e-marketing campaigns to creative emailers and full newsletters.
No problem. Our team of specialist support professionals is on hand to assist – 9-5pm Monday to Friday. We can even provide formal training if you prefer.
Absolutely – CreateSend has an automated list management facility to make sure you are mailing to a 'clean' database. Customers who have unsubscribed are removed and any duplicates are sorted.
Yes – you simply test your mailings using the delivery testing feature.

Need to know more?
No problem. Our friendly, Ireland-based support team is here to help.